The start of your day usually sets you up for the rest of the day. Therefore I like start my day with reading or listening to something:
inspirational
motivational or
instructional.
"Hear or read something challenging, something instructional, at least thirty minutes a day, every day. You can get along without some meals, but you can't get along without some ideas, examples and inspiration." – Jim Rohn
Even though I listen a lot to podcasts for inspiration and news in my fields, reading books provides a deeper knowledge in a subject. Reading books is like having a conversation with the author.
"The reading of all good books is like conversation with the finest men of past centuries." ― René Descartes

Recently my sister asked me which books I recommend.. That got me thinking: which books would I have benefited the most from reading?  I got it down to a list of 10 life-changing books that I wished I had read sooner. 
The books I wished I read a decade ago
WARNING! If you decide to read them, you will never look on life in the same way. You will forever be changed. 
Short executive list 
7 timeless principles to follow and a philosophy of being of service to other people.
You can control your thoughts if you want to. Introduces you to NLP-a practical framework for controlling your thoughts.
Find your life's purpose. DO IT. Put yourself first. Individualism is a good thing!
Help other people, listen to other people. 6 ways to make people like you, 12 ways to win people over to your way of thinking. 
What makes a winner? 13 principles for success and achievement. One being  to Mastermind!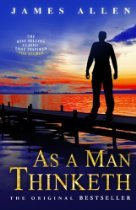 Your mind is a garden. Take care of it or weeds will grow.  Clean heart = clean life = clean body.
Love is the best feeling , except when it turns to pain.  Practical tools to escape the non-productive dreamworld of un-returned or painful love.
Principles and ideas of automatic passive income, and "lifestyle design". A lot practical tools.
Powerful easy to read fable about the power of the mind.
Story about how pickup artists work with systematic frameworks. Gate opener for improving your social skills.
The Bookclub:
FLAWD: 10 books that will change your life forever
3 members

Here is the list that I consider to be the top 10 life-changing books that I have read. BEWARE…
---
CHALLENGE!
Read something Challenging for AT LEAST 30 min.. EVERY DAY!
100 of successful people have written and recorded HOW they did it, and people do not want to listen.. How do you explain that?!

---
The Long list 
I read this book in 2009 when I was in a dark place in life. It is one of the books I always recommend to everyone I meet. Robin has written a "modern day fable" about creating balance and purpose in life. For me it was filled with "ahas" and created a spark which ignited a deep fire in my person and I started gradually to think about my life in a whole new new. The Monk Who Sold His Ferrari tells the extraordinary story of Julian Mantle, a lawyer forced to confront the spiritual crisis of his out-of-balance life, he starts a life-changing journey that enables him to create a life of passion, purpose and peace.
The book provides 7 timeless principles:
Control your thoughts – ( Master Your Mind Cultivate your mind)  Symbol: Garden
Follow Your Purpose. Symbol: Lighthouse
Practice Kaizen (continual self improvement) Symbol: Sumo Wrestler
Live with Discipline (Symbol: Pink Wire Cable)
Respect Your Time (Symbol: Stopwatch)
Selflessly Serve Others (Symbol: Yellow Roses)
 Embrace the Present (Symbol: Path of Diamonds)
Practical application:
this book inspired me to try to be quite for a full day. Have you tried that? It is very interesting social experiment and it will inform you of all your useless "brain farts" and also get you thinking. Don't be rude, and only answer questions that is directly asked to you.
Do good deeds daily
"If you try to improve other peoples life, your are raising your own at the same time"
Realize that you will leave this world empty handed.
Simplicity , make your life simple
Your telephone (among other things) is only tool ( remember our offline post!)
Never compare yourself to others, only yourself
Reflect daily
Be grateful
and many more great lessons on how to be a better person.
Follow up with:
Wake Up and Take Control of Your Life! Anthony Robbins provides his most effective strategies and techniques for mastering your emotions, your body, your relationships, your finances, and your life. Robbins provides a step-by-step program teaching the fundamental lessons of self-mastery and  the psychology of change.
This is really enlightening book and gives you a framework for how to RE-Program your mind. Anthony is the one that made NLP popular.  NLP (Neuro-Linguistic Programming) is a framework to reprogram thoughts and behaviors.  According to NLP there are ONLY "results".
A great thing with this book is that if you want the success that other people has had, simply mimic their behaviors.
Success leaves clues
Follow up with:
Written in 1957 by Ayn Rand, her fourth and last novel, and also her longest. Atlas Shrugged includes is her most extensive statement of Objectivism in any of her works. Objectivism is a philosophy that human knowledge and values are objective.
"My philosophy, in essence, is the concept of man as a heroic being, with his own happiness as the moral purpose of his life, with productive achievement as his noblest activity, and reason as his only absolute.

—Ayn Rand, Atlas Shrugged"
The book describes a dark United States,  where many of society's most successful industrialists disappears. The title is a reference to Atlas, a Titan described in the novel as "the giant who holds the world on his shoulders".
The significance of this reference appears in a conversation between two characters, d'Anconia and Rearden, where d'Anconia asks what advice to give the Atlas upon seeing that
"the greater effort, the heavier the world bore down on his shoulders".
With Rearden unable to answer, d'Anconia gives his own response:
"To shrug".
The book makes you think in a new way and to questions a number of philosophical questions;
reason,
individualism,
capitalism, and
governmental limitations.
You must be prepared when you start to read, that you might begin to question the root of your current convictions, which is a hard and scary thing to do.
Follow Up with:

Released in 1936,   it has sold more than 15 million copies. Its principles are timeless, will help you achieve your maximum potential in the complex  modern age. Carnegie was an early supporter of what is now called responsibility assumption. One of the core ideas in his books is that it is possible to change other people's behavior by changing your own reaction to them.
Six Ways to Make People Like You
Become genuinely interested in other people.
Smile.
Remember that a person's name is, to that person, the sweetest and most important sound in any language.
Be a good listener. Encourage others to talk about themselves.
Talk in terms of the other person's interest.
Make the other person feel important – and do it sincerely.
Twelve Ways to Win People to Your Way of Thinking
The only way to get the best of an argument is to avoid it.
Show respect for the other person's opinions. Never say "You're Wrong."
If you're wrong, admit it quickly and emphatically.
Begin in a friendly way.
Start with questions to which the other person will answer yes.
Let the other person do a great deal of the talking.
Let the other person feel the idea is his or hers.
Try honestly to see things from the other person's point of view.
Be sympathetic with the other person's ideas and desires.
Appeal to the nobler motives.
Dramatize your ideas.
Throw down a challenge.
Warren Buffett took the Dale Carnegie course when he was 20 years old, and to this day has the diploma in his office.
Follow up with:
This book is called the
"Granddaddy of All Motivational Literature."
This was the first book to ask
"What makes a winner?"
Who should read it?
Anyone who wants to learn the secrets of people who have made it big
Anyone who wants to be successful in life
The book  is founded on Hill's earlier work
The Law of Success
, a philosophy based on more than twenty years of research . Think and Grow Rich  provides the reader with 13 principles in the form of a philosophy of personal achievement.
International Speaker Mark Victor Hansen says time has proven 2 of the laws/principles to be most important:
The MasterMind principle/process and
"Know very clearly where you want to go."
 It is noted in the book that an individual with desire, faith and persistence can reach great heights by eliminating negative energy and thoughts and focusing on the greater goals in hand.
The 13 "steps" listed in the book are:
Desire
Faith
Autosuggestion ( a psychological technique now called "affirmations")
Specialized Knowledge
Imagination
Organized Planning
Decision
Persistence
Power of the Master Mind
 The Mystery of Sex Transmutation
The Subconscious Mind
The Brain
The Sixth Sense
"Every adversity has the seed of an equivalent or greater benefit." —Napoleon Hill
Follow up with: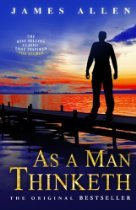 Published in 1902 and considered a classic self-help book.  The underlying premise is that noble thoughts make a noble person, while lowly thoughts make a miserable person.
"Out of a clean heart comes a clean life and a clean body," James Allenwrites. "out of a defiled mind proceeds a defiled life and a corrupt body."
Too many of us strive to improve only our position, very few seek spiritual betterment
Practical implementation: 
A must read – since it is so short.Basically the lesson is:
you become what you think and especially you become how you think.
I try to read this at least once a year to gain clarity and remove myself from negative thoughts (in my opinion, negative thoughts are the easy thoughts, for instance jealousy, envy, hate) think instead abundance.
I like the analogy of your mind as a garden. If you make no basic maintanence of it weeds will grow ever so slowly and then clutter your mind.
 A man sooner or later discovers that he is the master-gardener of his soul, the director of his life. ~James Allen
 "Great power arises from doing little things unselfishly, wisely and perfectly." James Allen
Follow ups:
Love is the most beautiful of feelings, except when it turns to pain. Great book for when you are hurt emotionally. It also serves as an reminder that all relationships are fragile.Tons of practically applicable exercises to escape the non-productive dreamworld of un-returned or painful love and live your own life.
The book is based on psychotherapy which suggest that almost all human behaviors are learned and can be unlearned. We can change behavior that causes pain, if we want.
Behavior therapy weakens behavior that causes you anxiety or hinders your ability to function comfortably in your own environment. And it strengthen the behavior that helps you pursue the life you want to live.
Emotional habits ARE RESISTANT to logical arguments or good advice
the reason for this is that something that is learned emotionally cannot be dealt with on an intellectual level.
The book provide tools to "set yourself straight" after a breakup, saves you time and gets you back in control of your life.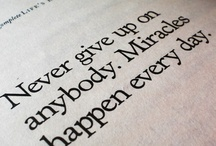 Whether you are an overworked employee or an entrepreneur trapped in your own business, this book is the compass for a new and revolutionary world.
Book gives you information:
How to outsource your life to virtual assistants
How to eliminate 50% of your work in 48 hours
What the crucial difference is between absolute and relative income
How to train your boss to value performance over presence
What automated cash-flow "muses" are and how to create one in 2 to 4 weeks
How to cultivate selective ignorance-and create time-with a low-information diet 
The management secrets of Remote Control CEOs
How to  create a meaningful life after removing work and office.
4-Hour Workweek Video Summary + Highlights | Tim Ferriss
One big takeaway – stop caring what other people think!
First published in 1988. Paulo Coelho's novel has inspired a following around the world.
This story is powerful, inspiring and simplistic. It is about an Andalusian shepherd boy named Santiago who travels from his homeland in Spain to the Egyptian desert in search of a treasure buried in the Pyramids. Along the way he meets a Gypsy woman, a man who calls himself king, and an alchemist, all of whom point Santiago in the direction of his quest.
No one knows what the treasure is, or if Santiago will be able to surmount the obstacles along the way. But what starts out as a journey to find worldly goods turns into a discovery of the treasure found within. Th story of Santiago is about the power of transformation of our own dreams and the importance of listening to our hearts.
The book is an international bestseller.  it has sold more than 65 million copies in 56 different languages, becoming one of the best-selling books in history
"when you really want something to happen, the whole universe conspires so that your wish comes true".
,
Extremely interesting book on 3 different levels:
a systematic approach to attract women.
Improve your Social skills
Shows you that you can learn ANY skill that you want.
There is no way around it; this book written by a man for men. If you want to get better at dating or meet that special girl, if you are shy or don't think you have the social skills, this book is for you.
"Without commitment, you cannot have depth in anything, whether it's a relationship, a business or a hobby."
― Neil Strauss, The Game: Penetrating the Secret Society of Pickup
It establish a systematic approach to attract women, and it also shows that it is possible for anyone to change their own life and reality through purposeful challenges.
NLP was first introduced to me here, also the world of Personal Development and self-improvement. The attraction rules are really interesting but it becomes a side note. Neil has written a follow up to this book called the rules of the game with more tangible tips of how to overcome social shyness and become the person.
 To summarize the whole book in one sentence:
Women are attracted to status and social validation.
"In life, people tend to wait for good things to come to them. And by waiting, they miss out. Usually, what you wish for doesn't fall in your lap; it falls somewhere nearby, and you have to recognize it, stand up, and put in the time and work it takes to get to it. This isn't because the universe is cruel. It's because the universe is smart. It has its own cat-string theory and knows we don't appreciate things that fall into our laps."
― Neil Strauss, The Game: Penetrating the Secret Society of Pickup
"One of the things I'd learned … was how to take a compliment. Just say, "Thank you." It's the only response a confident person can make."
― Neil Strauss, The Game: Penetrating the Secret Society of Pickup
Almost on the list:
The Long extensive list 
Liked this post? Let us know on Twitter:

Don't forget to sign up for our newsletter
https://clicktotweet.com/
CHALLENGE!
Read something Challenging for AT LEAST 30 min.. EVERY DAY!
100 of successful people have written and recorded HOW they did it, and people do not want to listen.. How do you explain that?!

About the author : Peter
Peter is Podcaster, CrossFit Coach, Security Professional and productivity expert. He is the founder of FLAWD.se and the author of Security Encyclopedia: SakerhetsBibeln.se. Peter blogs about health, technology and productivity. Peter is on a mission to help you to Focus, implement success disciplines and to Win in life!
Join our mailing list today
Insider offers & flash sales in your inbox every week.
Curabitur non nulla sit amet nisl tempus convallis quis ac lectus dolor sit amet, consectetur adipiscing elit sed porttitor lectus.