I avsnitt #010:
Angelica är Sveriges bästa tyngdlyftare med meriter som SM-Guld och nordisk mästare flera år i rad.  Angelica förklarar vad tyngdlyftning är, skillnaden på ryck och stöt. Kickstöt, Mosseberg AK, SOK: s fystester, Trikåer. Angelica har 43 svenska rekord i tyngdlyftning. Angelica berättar om hur hon tränar och sina framtidsplaner. Alla som är intresserade av tyngdlyftning måste lyssna! 
---
Angelica är 26 år gammal och  tyngdlyftare
Utvalda länkar:
Vi diskuterar
Angelica berättar hur hon hittade tyndglyftning, främst genom friidrott (spjut) och innan spjut var hon sprinter.
Vad gör en tyngdlyftare?
Angelica berättar att de tävlar i ryck och stöt, kallat "Snatch" och "Clean and Jerk" på engelska och på CrossFit Språk.
Skillnaden på ryck och stöt
Damstång: 15 kg
Herrstång: 20kg
Ryck: från golvet till raka armar
Stöt: först vändning, först stången till axlarna, därifrån upp på raka armar OCH utfall så kallat split. Endel gör kickstöt
Angelica gör ett ryck och en stöt:
Tyngdlyftningsskor
Hur mycket tränar Angelica?
Angelica tränar allt från 5-10 pass i veckan, "Lyftarpass" och allmänfyspass, cirkelträning.
Mossebergs AK
SOK:s fystester
Chins
Spring 2000 meter
Spänsthopp
Tyngdlyftnings dräkt vs Trikå
Efterpress
VM Houston!
Vi diskuterar Angelicas EM 2015 och hennes förberedelser inför VM i Houston 2015. Vi diskuterar Angelicas chanser till medalj. I Houston 2015 var det med 748 atleter från 105 länder.
Hur tävlar man i Tyngdlyftning?
Angelica tävlar i viktklassen 58 kg. Man väger in sig 2h innan tävlingsstart.
3 ryck och 3 stötar
När man väger in så sätter man sina ingångsvikter
58kg klassen: 86 i ryck och 116 i stöt
63kg klassen: 86 i ryck och 113kg i stöt
Tävla i poäng
Angelica är Sveriges bästa tyngdlyftare med meriter: Sveriges bästa tyngdlyftare med meriter som SM guld och Nordisk mästare flera åt i rad. Svenska rekord: 43 stycken  har Angelica
Angelica berättar om motgångar: 
Skador. Angelica berättar om känslan att få tacka nej till ett VM trots hon kvalat in.
Ta tag i det direkt. Vila. Be om hjälp!
Definitioner:
Fokus
Framgång
Vinnande Discipliner
Angelica beskriver känslan i när hon går upp på "scenen" i tävling.
Stipendium
Choklad
Inför EM i april
OS 2016
OS 2020
Appar:
Angelicas tillskott:
Angelicas sponsorer:
ALLA MÅSTE PROVA TYNGDLYFTNING!
Angelicas top 3 rekommendationer: 
Gör det ger dig glädje!
Omge dig med bra människor som ger dig positiv energi
Ät!
Social media:
"gör en angelica"
Personer vi nämner
---
Lär dig mer
CrossFit podcasten Barbell Shrugged pratar ofta och mycket om Olympiska lyft. Lyssna på deras "The Best Of: Olympic Weightlifting"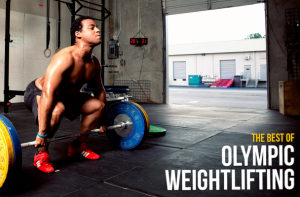 ---
FLAWD:
Subscribe:a on the podcast in 
iTunes
Sign up for the Newsletter, get special offers, new information and discounts!
Subscribe to our free newsletter.
In episode #067 We meet Harry the co-founder of Sorted. A productivity app for "Hyper-Scheduling". Please give the podcast 5 star review an tell everyone you know. Thank you. Subscribe: iTunes | Spotify| Amazon | Android | RSS | Stitcher |Acast Selected Links: sortedapp.com Listen Books Remente Coach.me Read Crossfit Swimming Running Experience In Gothenburg? Join Peters […]