LinkedIn..I am sure that you heard of it. If you are anything like me you might be wondering: What is LinkedIn? What is the difference from LinkedIn and Facebook and all other social networks? Should I use LinkedIn? Why? And if so, how can we use LinkedIn to our advantage? Lets find out..
|Reading time: 12min 50 seconds |  
What is LinkedIn? And what is it good for?

Jackie Chan said it best.. But lets get into the definition:
"LinkedIn /ˌlɪŋkt.ˈɪn/ is a social networking website for people in professional occupations. Founded in December 2002 and launched on May 5, 2003, it is mainly used for professional networking. As of June 2013, LinkedIn reports more than 259 million acquired users in more than 200 countries and territories" – Wikipedia
From this short description we can argue that there is 2 main reasons to get a LinkedIn account:
If you are a professional of some sort.
And if you want to connect with 259 million other professionals. 

LinkedIn is the number one social network for business professionals looking to make more business. LinkedIn is actually one of the few Social Media channels with a clear purpose, except "socializing" and sharing information, its purpose is to connect business persons with each other. This is why your LinkedIn profile is the most important business tool, ever. In this article we will discuss how you can use LinkedIn to find jobs, do background checks, why it is the replacement of the "rolodex" (the name is a portmanteau word of rolling and index) , and much more. But lets start with how it is pronounced.
How is LinkedIn pronounced?
There are some question marks as how to pronounce the actual word: Linkedin! , if you are uncertain; visit Cambridge dictionaries online. It is NOT pronounced Linkeeedd-IN rather[lɪŋkt.ˈɪn]
How is LinkedIn used?
According to Cheryl Conners article in Forbes  84 % of LinkedIn users are using LinkedIn's free account, and only 15% pay for the premium service.  I have tested the premium service for a month and it does not (at least not at the moment) give me any additional value. Cheryl claims that groups are increasing in importance on LinkedIn, and  about 36% of users are in 1-9 groups.
The most used features people currently use and value are, as follows:
Who has viewed your profile (71%)
People you may know (65%)
Groups (61%)
Direct messaging (49%)
LinkedIn has been most helpful in 2013 for enabling people to
Research people and companies (76%)
Reconnect with past business associates/colleagues (71%)
Build new relationships with people who may influence potential customers (45%)
Increase face-to-face networking effectiveness (41%)
Cheryl carries on and explains her 5 favorite tactics for LinkedIn:
Scoping the Competition
Job scoping/background checks
Advanced People Finder
A Sales Reinforcement
Extra Clever Uses for LinkedIn Polls

 
How can we use it to our advantage?

First: Create a killer profile.
This article gives several tips: but the 3 biggest takeaways is:
Network  – which we have covered in this article under "become a connector".
Relevant Content. Most LinkedIn users want to further their careers. Turn your LinkedIn profile into a resource for your network. Give away engaging, and interesting content they can utilize. e.g. career tips, or business insights relevant to them.
Consistency. Have a steady flow of informative posts so people would have a reason to keep coming back to your profile. My friend Daniel is really good at this. He produces content almost on a daily basis on his profile, and even though I am not always engaged in it, it keeps him above the rest of the "silent crowd".
Susan Adams at Forbes helps us get even further with 7 hands-on tips in her article 7 ways how linkedin helps us with finding a job :
Customize your URL this makes it easier to find you. My address is for instance:  se.linkedin.com/in/peteralarsson/
Write a "short n crispy" summary of your career. Aim for 100 to 300 words, and try to tell a compelling story about yourself that includes specifics and quantifiable achievements.
Boost the experience section. Meaning explain a bit more about each individual experience you are presenting
List your skills.  Skills is a feature that LinkedIn added in February 2011. In essence it enables you to post your skills almost like a character in a video game . For instance you can add skills like: Photoshop, marketing,  and get more specific / broad in your skills adding. The great thing about this is that your connections can then endorse your skills which means that they "vouch for you" and confirm that you actually have the skills that you are posting on your profile page. This gives an employer a strong indication that you actually has the skills they are posting. Since it is very easy to endorse (LinkedIn actually encourage you to do so) which means that it is very easy to endorse someone who has endorsed you even though you do not really think they have that skill. This is simply human nature and it is based on one of the fundamental laws of influence – "the law of reciprocity "- i.e. if you are nice to me, I am nice to you, or you give me a gift – I have to give you a gift. Read more in Robert B. Cialdini: s book: Influence: The Psychology of Persuasion. There is nothing wrong with that but the value of endorsement is lessened in my opinion since it is very easy to endorse a skill.
Get at least five recommendations. I agree with the author on this one
Add websites that showcase your work.
Connect. Connections are the backbone of your LinkedIn profile, and what gives you the strength to network. For instance, if you're interested in working for Company X and you see that one of your connections has a contact there, you can ask your connection to make an introduction to that contact for you. 

When you send a request, always override the canned "I'd like to add you to my professional network on LinkedIn," and write a personal note, even if it's a brief. 
Some predict that the average person will not have one or two careers in her lifetime but rather 7 or more. Never be afraid of change. Change is the only constant in life. And being connected is most likely the future – even though it is good to spend time off-line. Read more of why you should spend time offline: What being offline has taught me and why you should try it.
Background check
This is one that I really think is a key in the future. Except for education and experience you as an employer are usually very interested in doing a background check – not just for criminal record, but also for if this person actually delivers value and thanks to LinkedIn this is much easier nowadays. You can write recommendations and you can via LinkedIn reach out directly to that person to verify that they still think what they wrote and you might know someone who knows the person who recommended the person which validates the recommendation or at least increase its credibility. 
Your rolodex on steroids
Jason Dorsey wrote a great article in Success Magazine: Build your million dollar network for free.  He suggests that you should send invitations to everyone in your contact database. Instead of having a stack of business cards on your desk, send them an invite. And he carries on by suggesting to add everyone you meet or see daily.  He views LinkedIn like his grandfather's Rolodex and Mom's office water cooler, and this generation's Facebook all rolled into one accessible conversation. And I agree with him, especially since on LinkedIn people are the most likely to have accurate contact details even when they have changed jobs, and career. 
How to connect and should you say no?
Lida Citroen has written an interesting article with a cheat sheet for when to accept or reject an invitation.  Lida has a different approach from mine and she is very perticular with who she accepts as a connection or not. She recommends the following:
Start with a Strategy – Lida advice to always work of a strategy, and she compares that without strategy for LinkedIn is is like taking a cross-country trip without a GPS, you might enjoy it but you have no clear vision of where you want to end up, so you can end up anywhere. She gives us 4 steps for strategy:  Position, Keywords, Target Audience, Time Management.  She carries on for several advice for when to accept an invite, but also when to reject the invitation. One key tip is to see if this person viewed your profile. If they did not, and you are struggling to see how a connection to them would help either of you, then consider ignoring the request. Later, if you see that they viewed your profile, you can accept the connection. 
I have some friends that are very restrictive with both adding and accepting invitations on LinkedIn, which I think is both showing that they have something to hide, they are weak or that they simply have trust issues. However, I like the approach that you have to prove me wrong that you are not friendly and a nuisance instead of closing the gates I like them open. And to paraphrase Brian Tracy's blog post: 9 Success Factors for Personal Growth
"The possibility of the best life for you will be determined by the number of people who know you and like you and who are willing to help you "- Brian Tracy
Which means that the more people who knows you in a good way could be able to help you reach your goals. What an opportunity! But first, become a connector!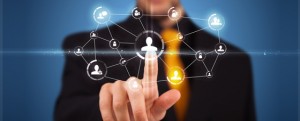 Become a Connector
You can have everything in life you want, if you will just help other people get what they want. – Zig Ziglar
I just love that quote.  There are countless examples on LinkedIn where I have been given the opportunity to help people. Especially about studies abroad , since I was both a student , a mentor and ambassador for a university in Australia a couple of years back. There are several strategies to become a connector but just keep in mind Zig Ziglars quote above and try to help as many as you can, without expecting anything back. For relationship management: We have already covered this topic in our Evernote post: oWhy you need Evernote to win. 
How does recommendations work?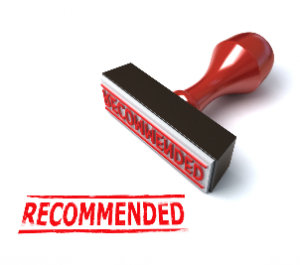 Here is a 10 step guide for every Forbes. I have not gotten so many recommendations, but I got a good tip from my previous manager: just ask for recommendation. And actually, people will give you recommendation if you just ask for it. And here is a time saver for you; if anyone ask you for recommendation: since you know it will take time, simply tell that person :
"SURE! I will give you a recommendation! And I think it is best if you write your own recommendation! When you are done, simply send it to me and IF it is correct I will endorse it and post it on your profile! Or send it back to you for editing"
This i an awesome tip and I am sorry that I can't remember who taught me that but I have implemented that for several years now and I love it. the best thing is that it saves time but it also gives the power to the other person. I do however write recommendations where I think appreciation is in its place.
Personal branding
Why should you care about any of this? It is an important role in your personal branding,  LinkedIn and other social media gives you the opportunity to market yourself and your personal brand. If you're not into social media, people will talk about you anyway and social media gives you a opportunity to take control of your own brand.  If you are like me and an introvert (meaning that you pretty much prefer to be alone and charge up energy by being by yourself), you will love this guide from LifeHacker: How to grow your personal brand when you're an introvert.  Key takeaways from that awesome article:
You can build a global brand on the strength of your ideas.
Use social media
Thought leadership: get a blog
Build Meaningful Relationships Instead of Broadcasting Aimlessly
use your downtime: use your downtime strategically.
As the article states: if you are serious about thought leadership – create a blog – read more here / this is something I am working on with this blog: FLAWD – my personal brand and as you notice, it is a constant work in progress, and for now I am learning a lot! Which is the most important thing. I sincerely hope it gives you value as well. When we are talking about personal branding here is another  article: How to promote yourself without being sleazy. I have been using about.me for a while now, check out my page here: http://about.me/peterlarsson
Your online reputation why should you care? 
Adam Dachis writes on: why you should join certain sites for better online reputation. One interesting thing being that  LinkedIn search ranks highest on Google. But why should we care about our reputation?
Develop a Moral Character
Brian Tracy – one of my role models says it best in this article. In order to achieve happiness and become a good person, you must know that character is the greatest success factor of all. If you want to change your outer world, you must go to work, like a computer programmer at a keyboard, to reprogram your subconscious mind, your world of values, beliefs, and inner convictions so that the person you are inside is exactly the mental equivalent of the life you want to enjoy on the outside.
Your reputation is your greatest asset. Your reputation can be defined as how people think about you and talk about you when you're not there.  As you know from your own experience, when people talk about you in either positive or negative terms, and you find out about it, it has a major impact on your thinking and your emotions, either positive or negative. Brian Tracy
How to share information
So.. How can we take control and both promote ourselfes, increase our online reputation, develop our character, create thought leadership, connect people and create value on LinkedIn?  Share information! In today's age information sharing it key. Give value to your connections by sharing information that will give them value. The most successful connectors and internet entrepreneurs share information all the time and makes it all about relationships. Exactly how this is done, I cannot tell you, but I can however recommend a book by an expert in the field: Gary Vaynerchuck, and his new book: Jab,Jab,Jab right hook
Tools on Linkedin
As you see above is Gary Vaynerchuks slideshare presentation, Slideshare is the world's largest community for sharing PowerPoint, OpenOffice presentations, Keynote, PDF and infographics.You can also connect Slideshare to your Linkedin Account.
New cool things on linkedIn:
LinkedIn Pulse:
Pulse seems to be a hybrid between between business and social – sharing information. Whether you're commuting to work or waiting for a meeting to start, even in five minutes you can turn an idea into an action plan with the right insight and knowledge. We believe these moments exist throughout the day and can be used to make you even more productive, inspired, and informed to make better business decisions about your job and your career.
Showcases:
Showcase pages is LinkedIn Company Pages for companies to "showcase" and share content and opportunities. LinkedIn have developed this because even though you can "follow" companies, they have a variety of brands and products.  With showcases. LinkedIn members will be able to follow the specific brands and products they care most about that have Showcase Pages.
University pages:
 Sponsored updates:
 Company pages insight:
Future of LinkedIn
I believe that LinkedIn will grow in both use and usefulness for us all. Today we are still applying for jobs via regular email, CV in PDF. I believe that LinkedIn is right now, in front of our eyes, setting the standard for the future of business connection, job applications and "business" social media.
Furhtermore as Facebook page and twitter account is a given today for most companies – LinkedIn will grow in importance. And as Gary Vaynerchuck mentions in his book Jab jab, we mentioned above. DON'T make the mistake of thinking it is the same people on all those sites- people on different sites are different in their behavior. It will be interesting to see how pulse, sponsored updates and showcases take off.
LinkedIn will be a force to be aware of and especially for managing your online reputation and your professional connections.
Call to Action
Get started with LinkedIn today! Follow this guide from Inc.com How to get started with Linkedin!  Hey! As always, security is important! We have covered this before, but don't forget  to Enable TFA for your LinkedIn account!
Once you have an account;  connect with me on LinkedIn! Are you on Twitter and liked this article? Let me know by clicking here! I would appriciate it!
Something to think about: Let your reputation and brand become those of positivity, grace and class. These rare qualities are what people look for in others. Be the standout!  DARREN HARDY
"It only takes one lie to taint your entire testimony in a

court of law. Honesty is a vital part of having a good reputation." —Jim Rohn

"Be more concerned with your character than your

reputation, because your character is what you really are, while your reputation is merely what others think you are."– John Wooden, basketball coach
[/fusion_builder_column][/fusion_builder_row][/fusion_builder_container]
About the author : Peter
Peter is Podcaster, CrossFit Coach, Security Professional and productivity expert. He is the founder of FLAWD.se and the author of Security Encyclopedia: SakerhetsBibeln.se. Peter blogs about health, technology and productivity. Peter is on a mission to help you to Focus, implement success disciplines and to Win in life!
Join our mailing list today
Insider offers & flash sales in your inbox every week.
Curabitur non nulla sit amet nisl tempus convallis quis ac lectus dolor sit amet, consectetur adipiscing elit sed porttitor lectus.