In this all english episode #016:
Jeff is the Head coach and director of training for Power Speed Endurance (formerly known as CrossFit Endurance). Jeff is on a mission to inspire people through strength and health. he is a 3x Ironman finisher, 8+ times marathon runner,  Sub 3 Hour marathon! So he knows a thing or two about running! We talk about running, the transition from CrossFit Endurance to Power Speed Endurance. We learn key koncepts in regards to running, like the importance of body position, and how to use gravity in running. The Power Speed Endurance about skill FIRST and volume/intensity last in a training program. A lot of great endurance tips, recommended reading. For everyone that wants to learn how to run, incorporating strength in running and vice verca, this is a must listen to episode for you. Enjoy this inspiring episode with Jeff Ford – Power Speed Endurance
---

Subscribe: iTunes | Android | RSS | Stitcher
Jeff is someone who likes to inspire people to strength and health. Head coach and director of training for Power Speed Endurance (formerly known as CrossFit Endurance). Sub 3 Hour marathon
Selected links:
Books we mention:
We discuss
The tattoo – Chinese symbol that stands for strength and the english word: inspired
What he does being head coach and director of Power Speed Endurance (PSE)
Internships of CrossFit Endurance -> PSE
4 different trainer levels for PSE

Level 4 – the intern or trainer becomes on staff

Jeffs Background as an athlete and he explains how he found CrossFit Endurance
MET days – Muscular Endurance Days
The importance of learning skill FIRST and volume/intensity last in a training program
Jeffs other projects: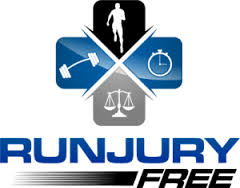 What is CrossFit Endurance?
CrossFit as a base – and apply it to the sport specific athlete!
Develop a bigger engine and stamina -> Strength and conditioning as the base and Skills and drills. Focus on quality.
CrossFit endurance teache
Runners are the most injury prone athletes
CrossFit Endurance teach quality movements specific to the runner, and the training protocol is strength and conditioning intervals using CrossFit.
Olympic lifting and running are hard to coach
Jeffs tips to start running:
Run with good posture, fall from the ankles and pull the feet from the ground. The main relationship in good running is to put your body in a good position and utilize gravity.
https://www.instagram.com/p/BDjF7hyrieE
What do we learn in Power Speed Endurance (PSE)?
"Movement and skill first" program
Standards
How to start running?
Read Running Revolution book – see book recommendations. We talk about the importance of having a optimal position towards: gravity. We always start with skill
Traditional training:
Starts with Volume! Alot of Volume! And focus on skill in the end! In PSE (PowerSpeedEndurance) we start with skill and position.
80% on runners gets injured
The importance of holding a position, if you cant hold position when you run for a long you will make compromises and might get injured.
Jeffs Favorite  Endurance Workout: "HELEN"
Three rounds for time:
Run 400 meters
1 1/2 pood Kettlebell X 21 swings (or 55 pound dumbbell swing)
12 Pull-ups
If you do it – let us know! This is also a favorite workout for another guest: Rockstar Athlete episode 11 – ChaChi Marunde
Jeff Defines
His biggest setback
Focus
Success
Winning Disciplines
Jeffs top 3
Invest in yourself first
Put your family first
Sleep
---
Jeff on the socials
Websites:
Facebook:
Personal: Jeff Ford
Instagram:
People we mention
---
FLAWD:
Newletter – > Get the latest news from the Fouces Lifestyle And Winning Discipline! Subscribe! :)
About the author : Peter
Peter is Podcaster, CrossFit Coach, Security Professional and productivity expert. He is the founder of FLAWD.se and the author of Security Encyclopedia: SakerhetsBibeln.se. Peter blogs about health, technology and productivity. Peter is on a mission to help you to Focus, implement success disciplines and to Win in life!
Join our mailing list today
Insider offers & flash sales in your inbox every week.
Curabitur non nulla sit amet nisl tempus convallis quis ac lectus dolor sit amet, consectetur adipiscing elit sed porttitor lectus.